Disclaimer: results may vary from person to person
A non-surgical, no downtime procedure, that uses the most advanced technology in monopolar radiofrequency and linear ultrasonography to rejuvenate your facial skin.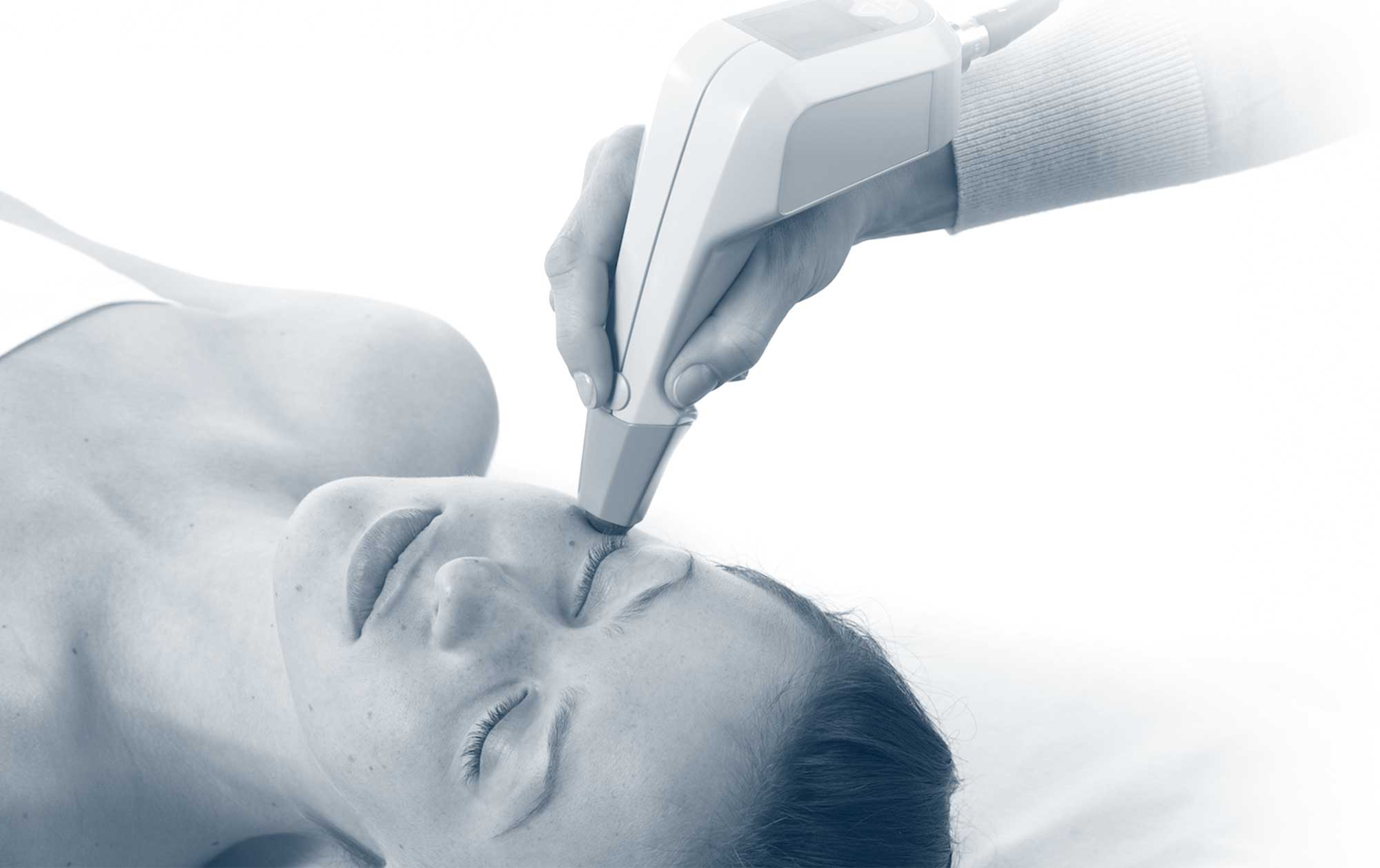 As we age we lose collagen and with gravity our skin tends to loosen causing sagging and lines to appear. This treatment stimulates our own collagen and fibroblast production to tighten and lift giving you a non-surgical face lift outcome.
What can I expect?
The treatment will be fully explained to you and can can last up to 2 hours for the best results. A protective gel is applied to the skin pre-treatment and your consultant will move the hand piece contouring your face delivering the energy to stimulate collagen and fibroblast remodelling. There will be minor redness over the area treated, which means the treatment is effective with no downtime, with the redness usually fading within a half an hour after treatment.
How many sessions do I require?
Many people notice the benefits after one treatment, with lasting improvement for up to 6 months as the skin produces more collagen. For optimal results it is recommended to have four to six treatments, once or twice a week.