In our later years, or after childbirth, many women experience issues with muscle tone and laxity in our intimate areas. This can cause a feeling of self consciousness and embarrassment with our sexual partners.
We recognise this and understand the need to improve intimate health. We are excited to offer a non-surgical, non-invasive, no-downtime, doctor-led device procedure to improve this condition.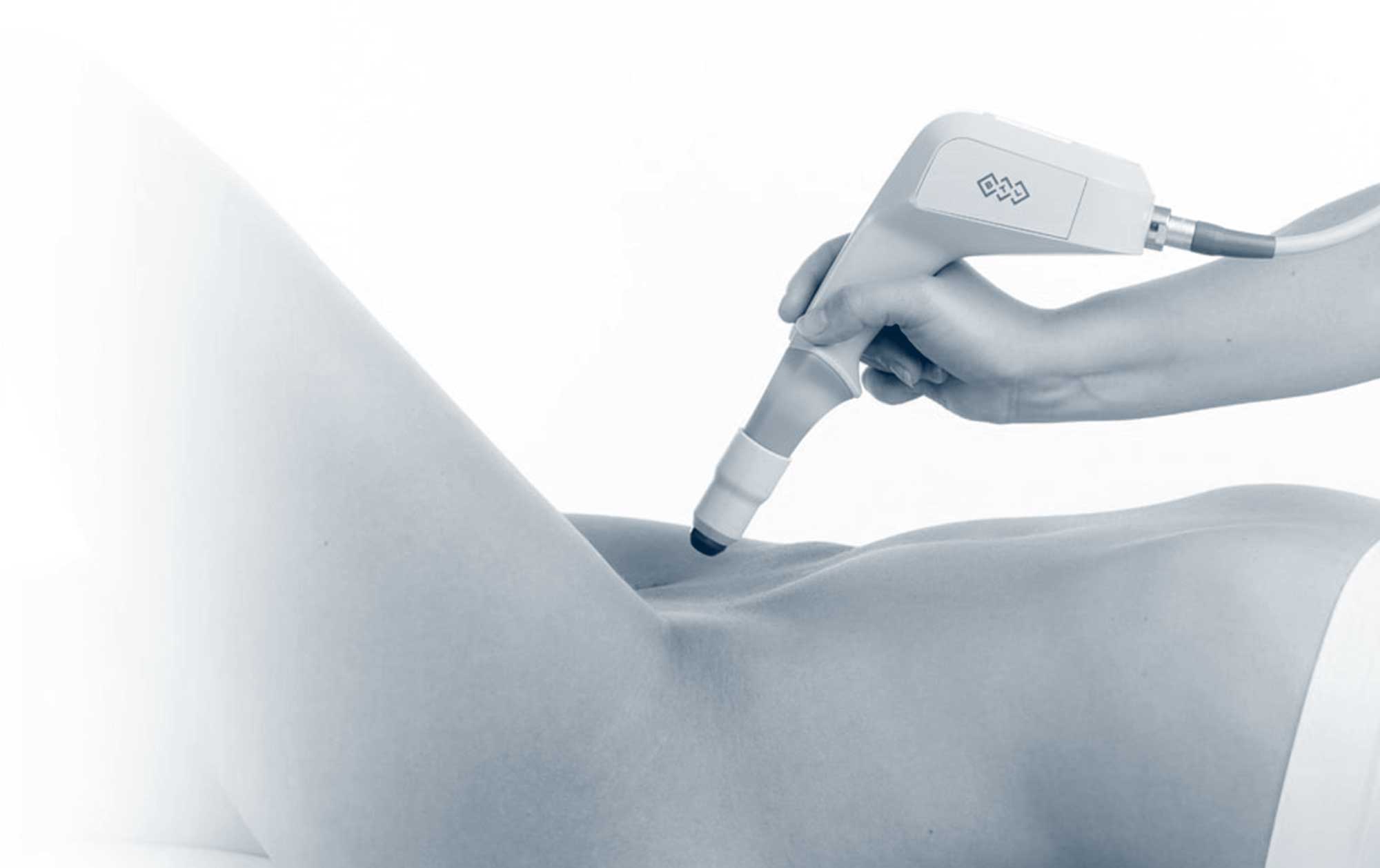 After three treatments
89% of women found their conditions interference with daily life is reduced
62% of women found that their conditions interference was completely eradicated
89% of women's symptoms of stress urinary incontinence greatly improved
The BTL Ultra Femme 360 (CE medical grade) is a radio frequency, skin tightening device that delivers gentle heat to the vaginal canal, encouraging blood flow to the tissues. This increases collagen and fibroblast production for better skin quality, tightening the skin and toning the area. The vagina and vulval area becomes "young" again. The course of three treatments is recommended for optimal results that lasts up to 9 months.
Watch a video demonstration here
Who is the treatment right for?
For women seeking a non-surgical approach to improve the tone and elasticity of the vagina and labia. This procedure can also improve stress urinary incontinence as well as sensitivity and natural lubrication during sexual intercourse.
Does it hurt?
During the treatment one use detachable consumable is used and inserted into the vulva for less than 8 minutes. There is no pain but you will feel a gentle pressure during this time. The treatment then continues with a comfortable and gentle warming feeling externally, much like a hot stone massage.
Is there downtime?
After the procedure there is no down-time, but there maybe a slight redness and puffiness to the area which will disperse after a few hours.
How many sessions will I need?
Typically for optimal results 3-4 sessions are required one week apart. However many patients notice results after one session. The initial appointment will last approximately one hour with the first treatment. Subsequent appointments will last 30-45 minutes.
The treatment is right for me, now what do I need to do?
Please fill out the online consent form. We require a normal, up to date smear from within the last 18 months.
If you are over the age of 45 years old, an internal scan is advised pre-procedure. Please contact us for a complimentary 15 minute telephone call to discuss your needs and any further questions you may have.
If you require, we can organise a smear test or an internal scan pre-procedure, please mention this requirement in the comments box at the time of booking.
The price for this service is £850 per session; however this will be reduced if more than 3 treatments are purchased during the first consultation to the package price £2250 (£750 per session). A minimum deposit of £300 is required to complete the booking process. 
Disclaimer: results may vary from person to person